First stop:
Sandbox Coffeehouse
My Husband, Steve, knew of this cool little beachy coffee shop and
I was dying for something to sip on, so we went here.
The Sandbox Coffeehouse
Now, I am picky coffee drinker (meaning I like a lota creama with my coffee) so I'm used to making coffee to my own specification at home or going to Starbucks (which is sugar & cream. yum)
But Ive been trying to expand my horizons and explore some neat little coffee shops
Here are some goofy photos. Me doing the "I'm really excited I have chai tea" dance.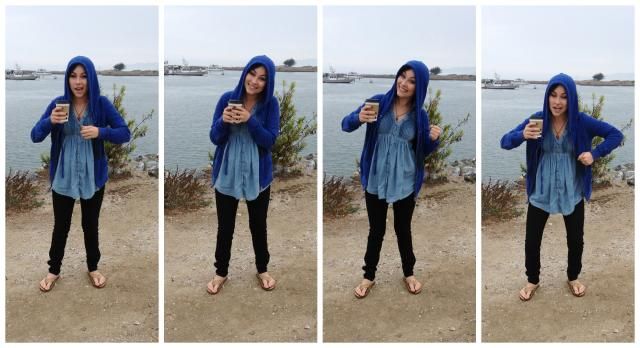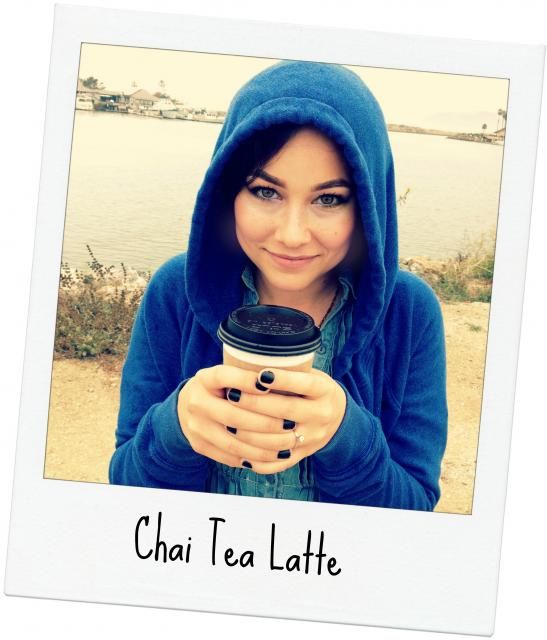 We took our chai teas down to the docks and wonder around the drizzle. I was so freaking excited that it was
all overcast and drizzley. Our favorite kind of weather. It was beautiful! And a lovely break from all this
horrible summer heat.
We took some time to soak up what little precipitation there was and then decided to pop on over to the county fair.
Second stop:
Ventura County Fair
Let me tell you that sometimes I get really anxious and panicky, especially in rowdy & crowdy spaces.
But I was super excited about the fair and we ended up having a blast.
It was only a $12 entry fee so that wasn't too bad. We got something to nibble on: some delicious garlic french fries!
I really wanted a funnel cake (honorary fair food) but the line was outrageous.
Husband and I bounced around the booths full of hats, t-shirts, arts & crafts, and other various things to purchase.
We lingered around some hats for awhile but Steve's head is too large for most fedoras.
I said, "one day sweetheart you will find THE one. The one special hat that fits your big head."
My favorite part is when we walked around to see all the farm animals. I'll admit it was sad to see them in small cages but still it was nice to admire their beauty.
We took tons of photos and gawked at the pretty and outrageously loud roosters and hens.
There were bunnies and guinea pigs. Big honking geese. Yes! A GAGGLE OF GEESE.
We paid $7 and with 2 "feeds" in hand we enter the petting zoo/farm pen thing. Immediately the goats and sheep attacked us and ate all our feed. Steven and I have been talking about one day having our own cute little farm so we really enjoyed the petting zoo.
We even made a couple of friends.
Third stop:
Ventura Main Street:
Iron & Resin Garage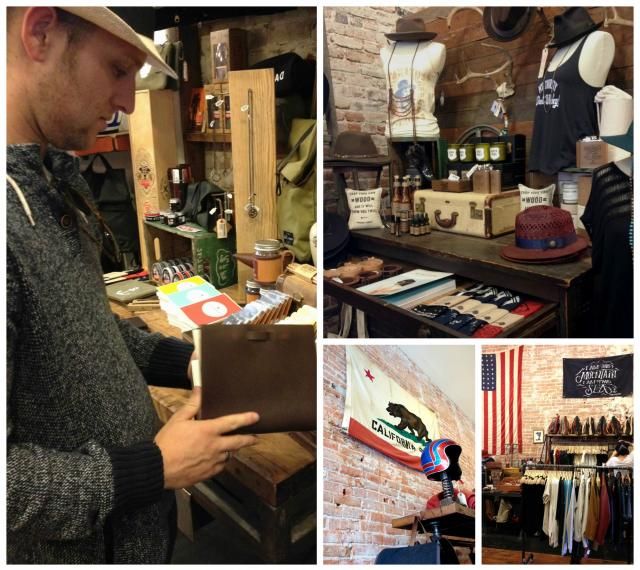 There is a new store to the main street shops and it is one stellar man store!
They do have some rustic girly things but mostly its a man shop. Stevie, husband man, was loving all the classy, rustic man gear. Now it is quite pricey, and by that I mean $195 man bags and such.
The items are gorgeous and all have a sort of theme:
grunge man, motorhead, mountain main, dark candle, boot wearing, camping
with my pomade tin and old fashion comb
sort of theme :)
Personally, I think that sort of style is super sexy. I guess its sort of like my husband!
Class, Eclectic and Stylish.
Iron & Resin: The Garage is one cool shop.
Its worth a look and if you have the dough its a good place to find classy man gifts!
Last Stop:
Francisco's Fruits
Of course on the way back home, Steve wanted to stop for some fruits and veggies! So we pulled over and got a few items for Francisco's off the 126. They are definitely our go-to fruits and veggies stand. Francisco's always has fresh produce and fun little snacks inside.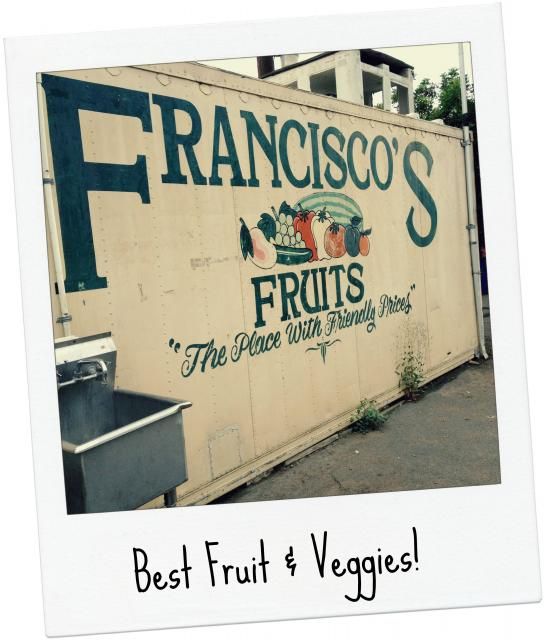 I like to see what interesting fruit or vegetable they may have. Its always the usual grocery store stock!
This time around the husband and I snagged some
-Grapefruit
-Onions
-Dragon fruit
-Teriyaki Beef Jerky
-Sour Strawberry Belts (my weakness)
-Mini potatoes
Not much, but its nice to support local farmers and pick up some tasty snacks.
If you happen to be traveling up or down the 126,
make a quick stop at Francisco's Fruits!
Here are some shots of the stand:
Overall, this sunday funday was amazing.
Sometimes its nice to just adventure
with no set plan and just do the things you like
with someone you love.
Its great to find new things and also enjoy the old favorites.
xoxo